Welcome to the Perth Modernian Society Inc. bringing together fellowship, scholarship and learning since 1911…

The Perth Modernian Society is a vibrant and respected organisation that represents the alumni (former students and staff) of Western Australia's first senior secondary government school. It values the rich heritage, proud and varied history, and enduring legacy of our school and promotes collegiality, educational excellence and inclusiveness.
The Society provides opportunities to connect Modernians of all ages, preserve the history and traditions of Perth Modern School and supports and encourages current students to achieve their personal best.
Perth Modern School is currently flying the flag exceptionally high as the number one ranked WA school for academic excellence in 2016, 2017, 2018, 2019 and 2020.
The Society is hoping to find ways to engage with all former Perth Modern School students so that the school's rich history can be represented in the Society's alumni.
So, this is a call to:
reconnect with alumni who attended Mod to ensure you are part of the Perth Mod story
reinvigorate the Society to ensure that the history of your time at Mod is celebrated and not lost.
How?
We need you:
The Perth Modernian Society provides many services, including its associated Sphinx Foundation and Perth Modernian Society Museum Association which are only made possible by the dedication of many volunteers, donors and members.
The challenge in 2021 and beyond is to connect with younger, capable Modernians – past staff and students – to join in this great work by becoming members of the Society.
What you receive:
a quarterly e-Newsletter via email or post,
assistance for former students in organising their Class Reunions,
an annual Reunion function which may be a Concert and Luncheon or other social event to reflect your alumni group's preference. Discounts apply for Members.
How much does it cost?
an Annual Subscription to become a member is just $40 per calendar year,
this fee covers the essential running costs of the Perth Modernian Society,
it will be important in advancing the work done by the Perth Modernian Society
You can join anytime.
It is easy. Head to the membership page. Complete the information and pay online.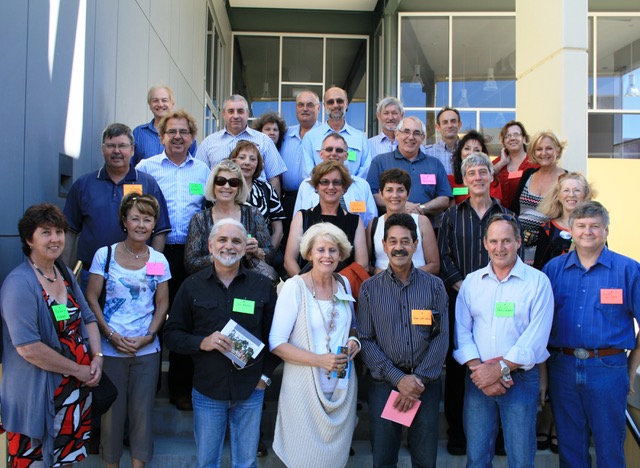 Want to get more involved?
Offer your expertise:
Are you a webpage designer or event co-ordinator? Perhaps you're talented at social networking, or just happy to reconnect and help out.
Would you offer to be the Contact Person for your Class Group?
Are you able to share with us what sort of Annual Reunion or Social Events would appeal to your year group?
Do you love to sing? You might like to join the Modernian Singers or play in a 'rusty orchestra' or 'rusty band' – just for fun.
Could you put together a team to help out at events as needed?
Would you help get this message out?
You can connect with Perth Modern School on Facebook or LinkedIn.
Last modified on 23 August 2023