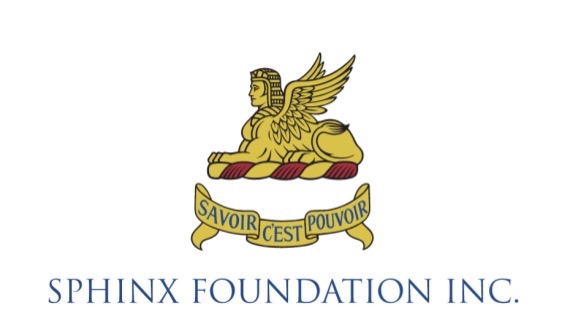 The Sphinx Foundation Inc. was set up by the Perth Modernian Society in 1995 to undertake special projects for the benefit of ex-Perth Modern School students, and especially current students, and to serve the needs of the wider community.
Its first project up until 2005 was to produce a comprehensive history of the first 50 years of Perth Modern School. The result was the book "Perth Modern School: the History and the Heritage".
The second, and enduring, project has been to endow scholarships and bursaries for students at Perth Modern School. In 2006 the Sphinx Scholarship Fund was established to be managed by the Board of the Sphinx Foundation and it had Deductible Gift Recipient Status conferred by the Australian Tax Office. As a registered charity, it reports annually to the Australian Charities and Not-For-Profits Commission (ACNC).
A challenge Perth Modern School faces is to ensure that academically talented students are able to take advantage of all that the school has to offer despite differences in their socio-economic backgrounds. Accordingly, the Sphinx Scholarship Fund provides three classes of awards:
Year 7 Entry Equity scholarships and bursaries. These are awarded for students selected to study at the School from families in financial and/or special needs. The scholarships currently run for four years.
Year 8-10 Equity scholarships awarded under similar conditions.
Year 11-12 Scholarships and bursaries for academic achievement.
The list of currently available awards may be found here.
Approximately 55 new awards are made annually, and the selection of the awardees is made by a panel comprising Perth Modern School's administration, the Sphinx Foundation and the Perth Modernian Society.
Donations to the Sphinx Scholarship Fund have come from ex-students, parents of current students, industry and private benefactors from the wider community. Substantial donors have naming rights for their awards.
The school community and I very much value the outstanding support provided to the school and its students by the Perth Modernian Society and Sphinx Foundation. Together we are striving to give our students the opportunity to 'be their best'.

– Ms Lois Joll BA (Hons), BEd, MEd, LTCL, ASDA, Principal, Perth Modern School
For more information, please email SphinxScholarshipFund@perthmoderniansociety.org.au.
Make a Donation
All donations are tax-deductible. More donations are welcome!
Contact Us
For further information, please contact:
Vivian Wang, Hon. Treasurer, Sphinx Foundation Inc.
Tel. 0430 319 687
PO Box 1349, West Perth, WA 6872 (the registered box of the Sphinx Foundation)
Email: SphinxScholarshipFund@perthmoderniansociety.org.au
Last modified on 25 May 2022