Having spent years bringing together material from across the globe, our new book Music at Mod – celebrating the Specialist Music Program 1968-2010 – is now in print.
Music at Mod will be officially launched at 6pm on Friday 1st December in the school's Beasley Hall. We'd love to have you along! To help us estimate the attendance at this event, please RSVP using the form on this page.
In the meantime, please take a look at the preview below – and if you like what you see, click the button to pre-order a copy.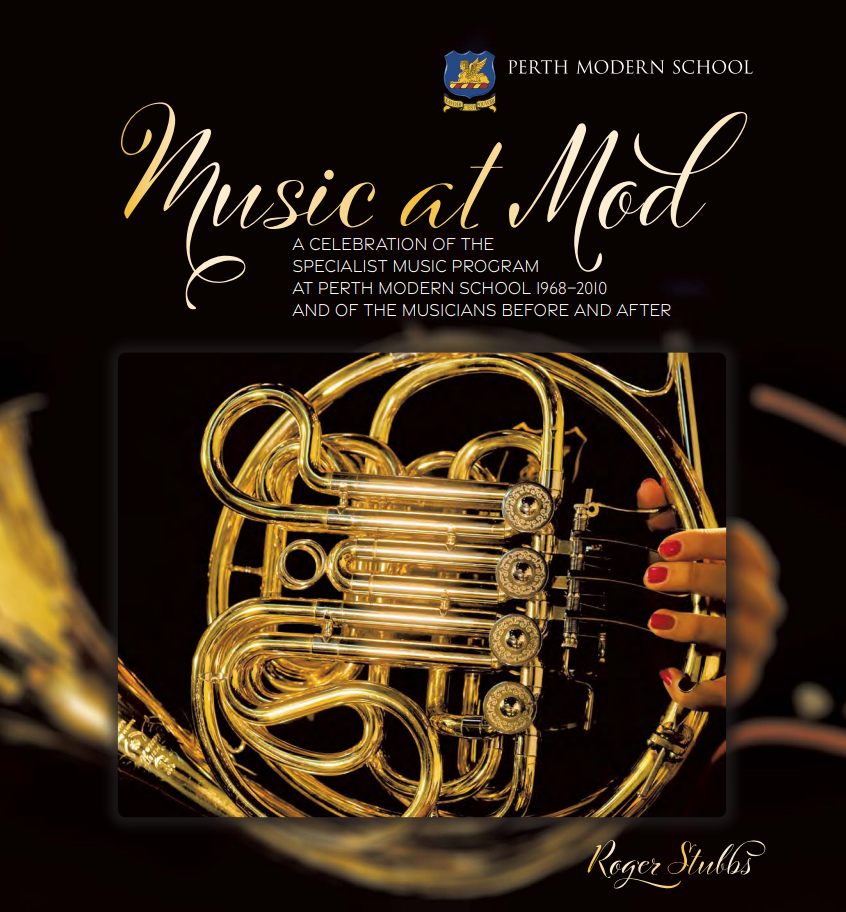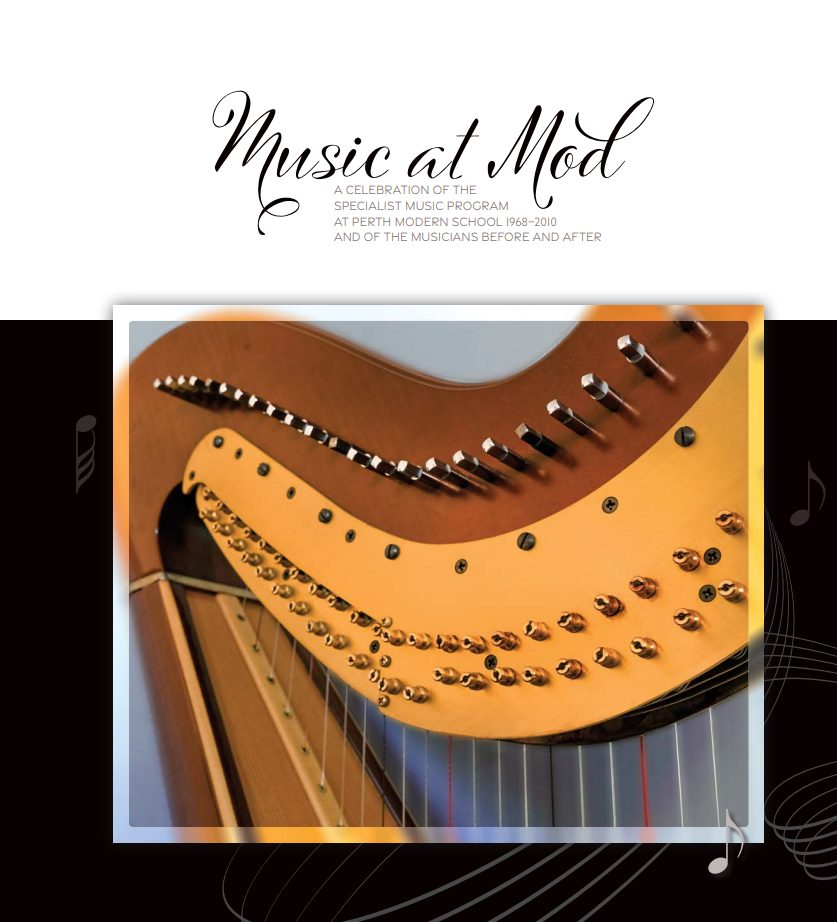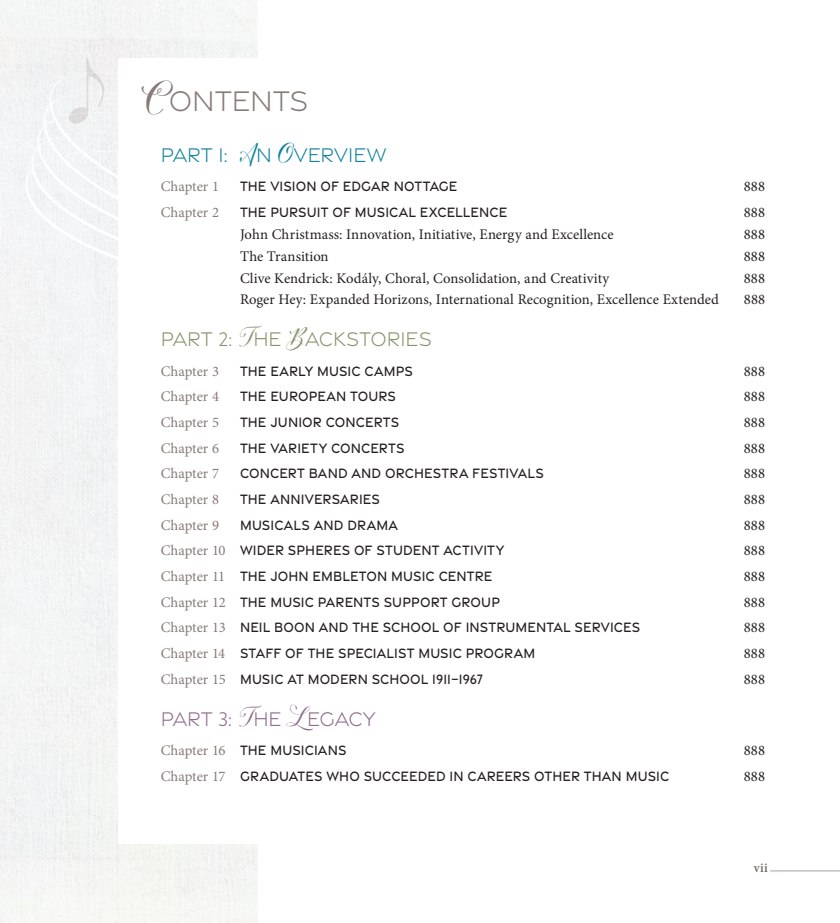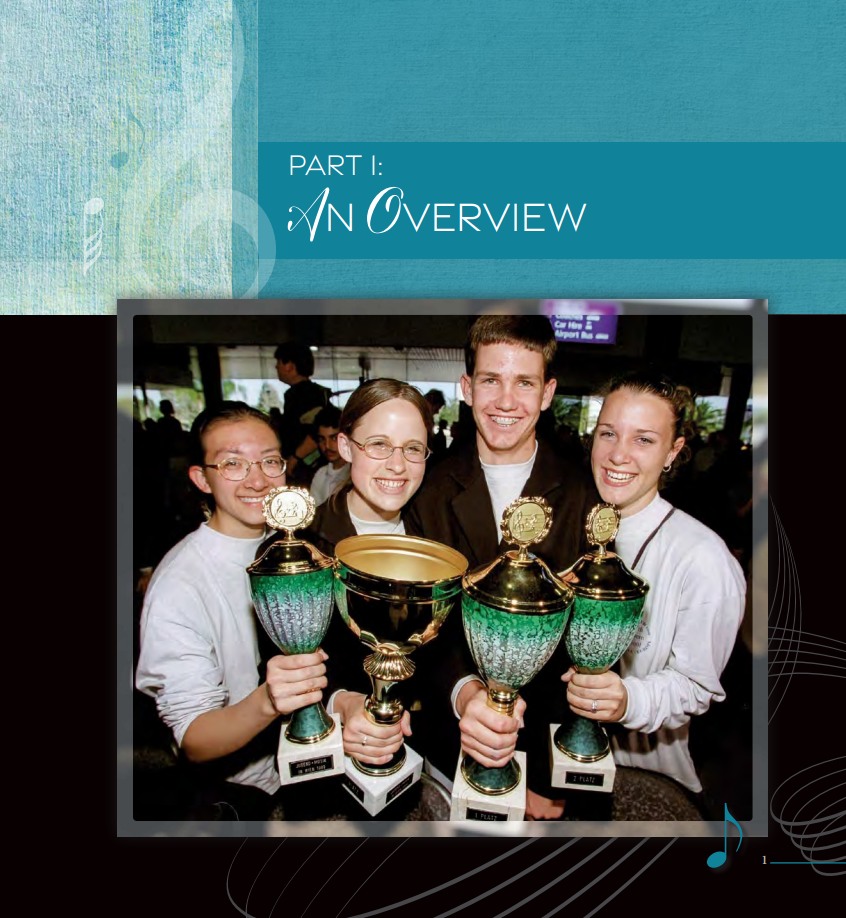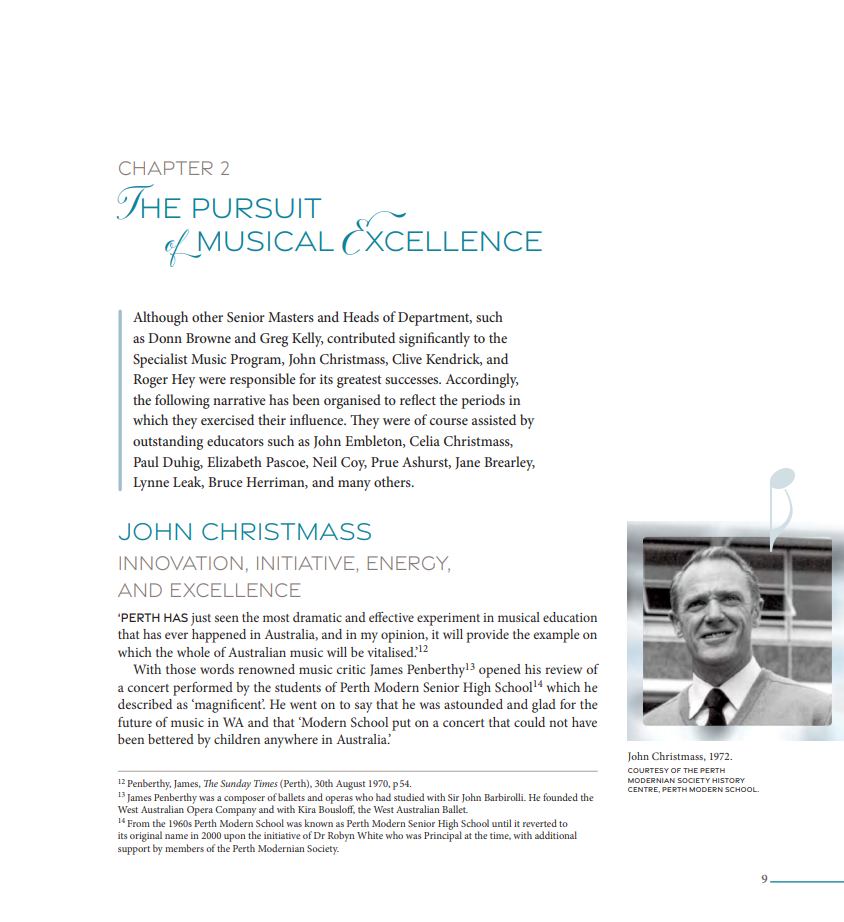 Book Launch Event
Friday 1 December 2023 at 6pm
Beasley Hall
Perth Modern School
Free Event – please RSVP below:
Last modified on 5 November 2023